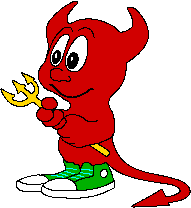 CVSweb — WWW interface to CVS repositories — history
History of the CVSweb CGI program
CVSweb was originally developed by Bill Fenner who also prepared the first public release in 1996.
On September 28, 1996, John Fieber, the original author of the FreeBSD web pages, imported CVSweb into the official FreeBSD WWW CVS repository. For about a year, most improvements were committed by the original author, Bill Fenner. The first FreeBSD webmaster, Wolfram Schneider, began contributing in November 1997 and remained quite active for about three years.
During 1998, Henner Zeller set up his own, private CVS repository for CVSweb outside the official FreeBSD trees, effectively taking over maintenance. Since 1999, Henrik Nordström contributed substantially to Henner Zeller's repository. None of the contributors to that repository ever became FreeBSD developers, but development in that repository continued until about 2002.
On July 19, 2000, Akinori MUSHA set up his own, private CVS repository and forked the code from Henner Zeller. Many times, Musha merged from Zeller, and besides, he developed many improvements of his own, until he finally released FreeBSD-cvsweb 2.0.0 from his repository on November 7, 2001. He continued development until he released FreeBSD-cvsweb 2.0.3 on May 22, 2002. After that, Ville Skyttä joined him, and they continued development together until the release of FreeBSD-CVSweb 2.0.5 on July 22, 2002. After 2.0.5, development continued on two branches. The stable branch led to the release of FreeBSD-cvsweb-2_0_6 on September 26, 2002. The trunk led to the release of FreeBSD-cvsweb-2_9_1-beta on October 5, 2003, FreeBSD-cvsweb-3_0_0 on February 26, 2004, and the final FreeBSD-cvsweb-3_0_6 on September 25, 2005. The complete revision history of the Musha-Skyttä repository was eventually included into the official FreeBSD projects CVS repository.
The trunk of the present CVSweb repository here on bsd.lv is based on the Musha-Skyttä repository with some additional improvements merged in from the FreeBSD WWW repository and from the OpenBSD port. More details about the revision history can be found in the HISTORY file.
Other sources of historical information include: